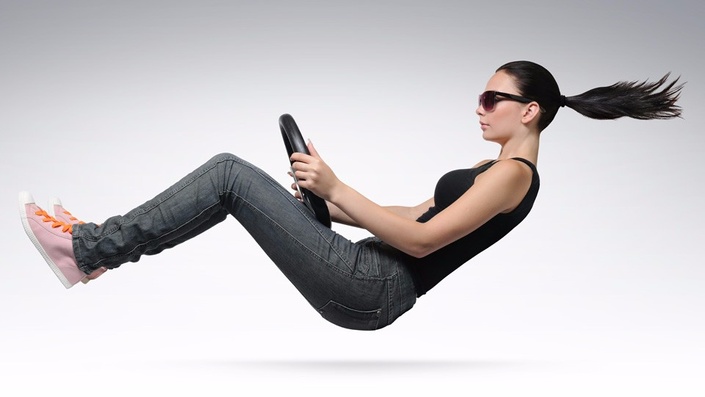 TDYFE
A rock solid road map to help high school students choose a career path with confidence
Enroll in Course
Do you want to spend 2 to 3 times what you need to on your child's education? Because there is a good chance that will happen…

Did you know that up to 80% of college-bound students are undecided about their major?
That half of college students change their majors 2-3 times?
That only 36% of students actually graduate in four years, most take six years or more?
All of this adds up to a lot of wasted time, wasted money, and a lot of frustration, for both you and you child.
How can we help?

The Test Drive Your Future Experience is an interactive online course that teaches high school students how to choose a career path with confidence, clarity, and purpose, helping both parents and students save unnecessary time, effort, and money!

The course includes:
30 lessons based on the step-by-step Test Drive Your Future career choice process
Interactive personalized Career Roadmap, complete with a "Driver Profile", "Career Lot" and "Career Scorecard"
Parent/mentor activities to increase student engagement
Inspirational articles, videos, interviews and online tests to provide further engagement
A chance to win a scholarship at every participating school
Join our community today:


Need some more information about the course or where it came from? Scroll on...
Your Instructors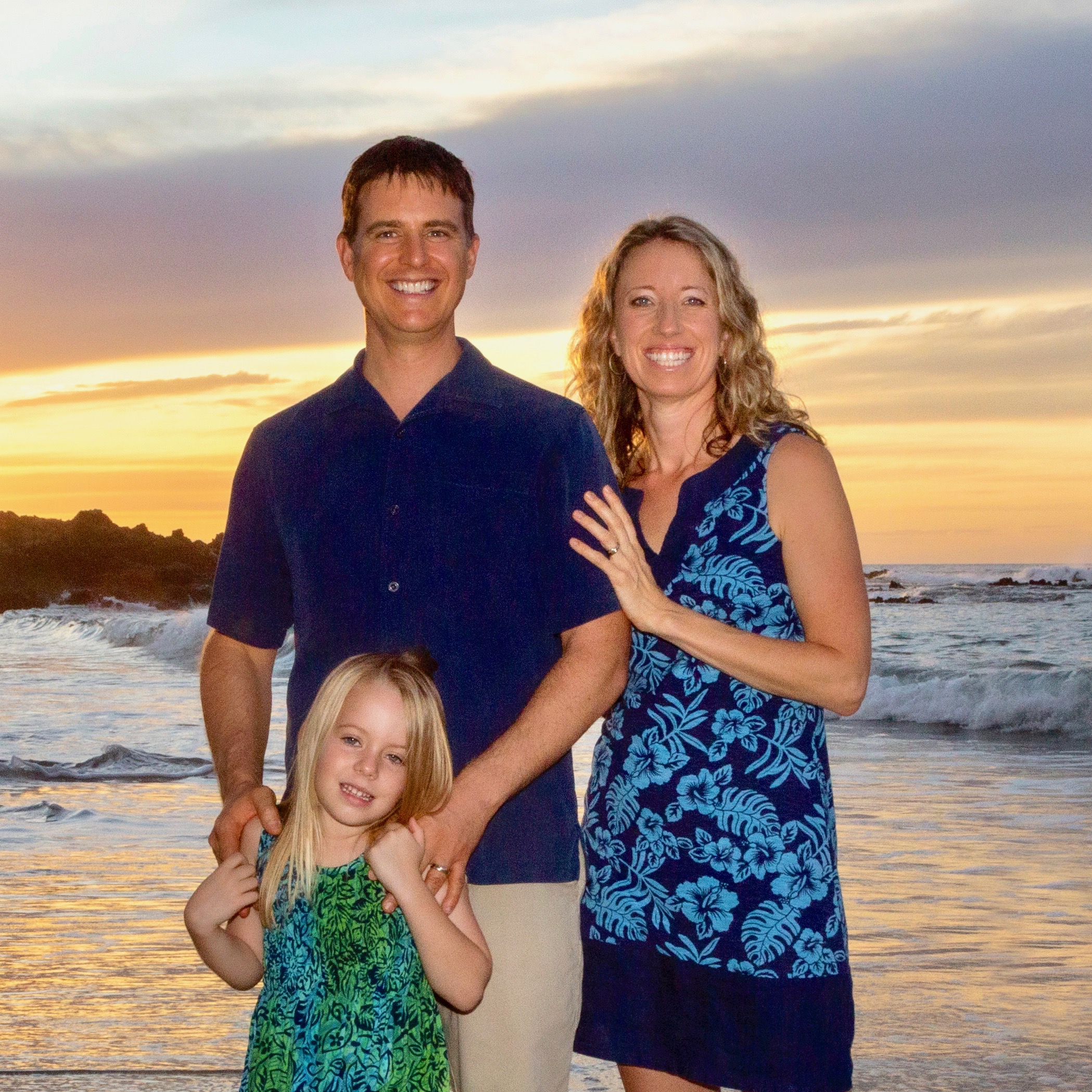 We are Jim and Beth Hood. We struggled greatly with our college and career decisions, and as a result, we are passionate about helping students and their parents make better decisions—about college, career, AND money. So passionate that we wrote three books on college and career choices for students, and founded Test Drive Your Future.
We are equally excited about entrepreneurship and have built four successful businesses together. We've designed careers that allow us a great amount of freedom and flexibility to raise our family in beautiful Hawaii and are proud to be among the 30% who can truly say, "I love my work."
Our vision is to inspire a community of young people to find careers they love and push the national average well beyond 30%!
Students need a solid plan for "what's next" to save them (and you) time, money and agony

If they are anything like we were, your son or daughter has been so focused on getting through their classes and fulfilling all of their other graduation requirements (not to mention all of their extracurriculars), that they may not have thought a whole lot about what they are going to do after high school.
Or maybe the thought of making a plan for after graduation has crossed their mind, but they've been putting it off for a while just because the task seems so HUGE.
It is hard to get started on something when you don't know where to start.
We can help with that.
Maybe they do have a plan for what's coming next.
Maybe they have been accepted to a college or trade school. Maybe they have a major and a career path all picked out.
But are they sure, really, really sure of the path they have chosen? So sure that they (and you) are willing to invest several years of your lives and tens (or hundreds) of thousands of dollars in this plan?
Because that is what both of you are about to do.
Recent data from the College Board shows that four years at an in-state public college in the U.S. is averaging over $101,000, and almost $199,000 for the same amount of time at a private college. And recent graduates who took out loans left college with an average of $37,000 in debt. But that is just the average, many students are graduating with debts around $100,00, with some even approaching $200,000.
But, that's A LOT of money.
So, we ask again, are you and your son or daughter so sure of their plan that you are willing to spend that much on it? Because when we (Beth and Jim) were 18, we thought we knew what we were doing. We thought we knew what we wanted to major in and what careers we wanted when we got out of school. But in reality, we didn't.
We went into school not knowing what we were getting into because we didn't put in any time "test driving" our plans before we got started.
Would you spend 2 to 3 times what you need on your child's education?

Unfortunately many students aren't "in the driver's seat" when it comes to choosing a college major or career.
They go to college on "autopilot," bounce from major to major, wrack up a lot more debt than they need to, and after graduation are still "asleep at the wheel," not any closer to knowing what they want to do with their lives.
Here's how it adds up:
Up to 80% of college-bound students are undecided about their major and more than half of college students change their majors 2-3 times before they graduate.(MSNBC)
Due to changes in majors (among other factors), only 36% of students graduate in four years, and 40% of college students have still not earned a degree after their sixth year. (National Center for Education Statistics)
Depending on the cost of the school they are attending, each additional year could mean another $22,000-$64,000 spent.
Staying in school longer delays a student's entry into the labor force, which depending on their major, could cost them between $35,000 and $130,000 in lost wages.
Most degrees are not used, not necessary, or underutilized
Need Proof?
Up to 77% of college graduates are not working in the field of their college major within four years of graduation. (The National Center for Education Statistics)
Over 50% of recent graduates from several popular majors (e.g. Criminal Justice, Business Administration, Healthcare Administration, Sociology, English, Education, Psychology) report being underemployed - either because they are working part-time but want to be full time, or that their job doesn't require their education, experience, or training. (Payscale.com "The Underemployment Big Picture")
Two examples of many: 80% of Physical Education majors and 91% of Project Management majors say they don't use what they learned in school on the job. (Payscale.com "The Underemployment Big Picture")
Many graduates are not earning what they could be
Not all degrees are created equal:
Workers with top-earning majors can earn up to 5.22 million dollars over a lifetime, while those with the lowest earning majors bring home only 1.57 million. (Forbes)
For a basis of comparison, workers with only a high school diploma or GED average 1.55 million dollars earned over a lifetime, only slightly lower than the lowest earning college major. (The Hamilton Project)
Worst of all, most American workers are not happy
Not only are many graduates unemployed, underemployed, and not working in the field of their college majors but also:
70% of all Americans report feeling unsatisfied with their careers. (Gallup "State of the American Workplace" Report)
The Test Drive Experience is the roadmap to make a solid plan

Looking back, we really wish that we could have had something like the "Test Drive Your Future Experience" while we were in school. A simple roadmap that would have helped us use our time in school to really prepare us for what was coming next.
And we've heard the same thing from hundreds and hundreds of people.
"If only I could have had something like that when I was in school...my college and career path would have looked completely different."
Which is why we've spent the last few years creating the Test Drive Your Future Experience. We've spent hundreds of hours reading, writing, researching, and talking with people from all walks of life to come up with an easy, step by step system to not only help you figure out who you are and what you want out of life, but also how to go out there and get it.
We essentially created the system that we wish that we would have had when we were in school. A simple roadmap to follow to get your child from where they are now to where they want to be.
The great thing for you is that now that this roadmap exists, you don't have to "reinvent the wheel" and figure it out. No more hearing from your student:
"I don't know where to start," or "I don't know what to do next."
They just follow the step by step formula, taking our simple process and combining it with the unique elements that make them who they are to come up with an extraordinary plan that is a perfect fit for who they are and what they want out of life.
And they won't even have to move to a goat farm in their 20's (like we did) just to figure this stuff out. (We tell more of the "goat farm" story in the course.)
We started Test Drive Your Future to help your child avoid our mistakes

The idea for Test Drive Your Future came from countless conversations we had with our friends, who all seemed to be in the same situation as we were a few years out of school.
We'd all graduated from college, and years later we were still trying to figure out what we wanted to do with our lives.
Most of us were in jobs that we didn't really like, or just kind of tolerated, working in fields that had absolutely nothing to do with what we had studied in college.
And almost all of us were quietly asking ourselves:
"Is this really it? Is this really all I have to look forward too?"
We kept wondering what we had done "wrong." But more importantly we started to think about what we could have done differently.
Having become disillusioned with the direction our lives were headed, we abandoned our personal and professional lives in Seattle to make a fresh start on the Big Island of Hawaii in the spring of 2003.
After our move, we got to thinking about the way that we had chosen careers the "second time," when we were in our late twenties, and realized that it was completely different than what we had done the first time. We were more clear, confident, and excited. Not only about our career decisions, but about our lives in general.
We spent the next few years exploring what made the big difference, doing a lot of research, reading dozens of books, and talking to scores of other professionals who were in careers they loved — and then assembled everything we had learned into a process we call the Test Drive Your Future Experience.
We wish we'd had this step-by-step process to choosing a career before we were in college.

The Experience is based on our 10-Step process to choosing a career with confidence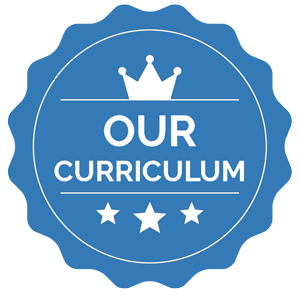 The content of the TDYF Experience is based on our "Test Drive" process, which walks students through uncovering, testing, and choosing a career that is a really good fit. The entire course is delivered online.
Here's the course curriculum:

Part 1: Build Your Driver Profile
Mile Marker 1: Get a "big picture" view of your life: the past, where you've come from, and the future, what you really want out of life after graduation.
Mile Marker 2: Identify your "core components," the six essential elements that play a critical role in helping you choose a career that interests, inspires and fuels you.
Mile Marker 3: Identify those things that can take your future career choice from a great fit to a perfect fit by looking at your workplace, geographic, lifestyle, and salary preferences.
At the end of this section the student will have completed a Driver Profile and begun assembling a Career Lot.
Part 2: Career Shopping
Mile Marker 4: The best career for you could be one you've never heard of. In this mile marker you will "shop around" and explore careers which you may have never considered before.
Mile Marker 5: Assemble your choices, organize your "Career Lot," and prepare for your first Test Drive!
At the end of this section the student will have a comprehensive Career Lot ready to test drive.
Part 3: Career Test Drive
Mile Marker 6: Perform a thorough "walk around" of a potential career to see if it will be worth your time and energy to explore further.
Mile Marker 7: Perform an Interest Inspection to prove whether your chosen career can truly maintain your interest.
Mile Marker 8: Get expert advice that will help you make a quantum leap in clarifying whether your chosen career path is the right fit for you.
Mile Marker 9: Get "behind the wheel" of your chosen career to complete the final and most definitive steps of the test drive process.
Mile Marker 10: Make a clear, confident, inspired, and enthusiastic career choice.
At the end of this section the student will have a completed a Career Scorecard for at least one career, which can be re-used as many times as they like.
Frequently Asked Questions
When does the course start and finish?
You can begin the course as soon as you enroll and complete it at your own page. All lessons are available immediately!
How long do I have access to the course?
You will have access to the course and all saved information for one year. You can always download and print out the information from your Driver Profile, Career Lot, and Career Scorecard for future reference.
How long will it take to complete the course?
The first 8 mile markers as outlined in the course will take a minimum of 10 hours to complete. The last mile markers are experiential and will be variable depending on how much time your child wants to invest. Honestly the more time they put into it, the more they will get out of it!
Are there any scholarships or discounts available?
What are the best ages for the course?
Most student career experts recommend starting to make these decisions in the sophomore year. With that said, we think it's never too early or too late to apply the Test Drive Process, and we have used our materials with middle school and college students as well.
We strongly encourage parents, guardians, or mentors to participate with each enrolled student.
Why do we encourage parent or mentor participation with student enrollment? Because a little bit of parent or mentor involvement can make a huge difference in a student's success.
Some studies have shown that students with involved parents are over 90% more likely to finish college than those with little to no support.
So, if encouraging parents and students to work together improves students' chances for success overall, then that's what we are going to do. We want to do everything we can to help encourage student success!
We incorporate Parent or Mentor activities in each mile marker to give you guidelines for exercises and dialogues to provide the best support throughout the process.
Why we think you are going to love it!
Once you get into the Test Drive Your Future Experience we think you're going to find that the information is solid, the lessons and activities will show you exactly what to do next, and that the experience is very much worth the time and attention of both you and your son or daughter.
We would almost go as far as to say that this could be the best investment of time you and your child will ever make preparing for their future. A course that will help them figure out what to do with themselves after graduation. A course that will help them make a solid college and career plan. A course that helps them decide what classes to take. A course that will help them graduate on time, under budget, and into a career and a life they will love!

What Professionals, parents, and students are saying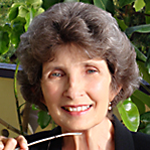 I am so impressed! This is a GREAT gift to young people, and their families. NO ONE talks to students this way! You hit them with all their senses flaring . . . it's great. You take them seriously. But you don't expect them to know more than they do. Beautiful!
— Joyce Reed, Founder and Director of College Goals, Former Associate Dean of the College at Brown University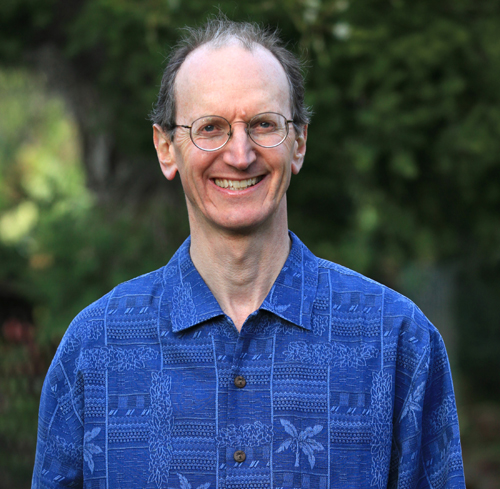 Jim and Beth are among the very most positive, encouraging, and inspiring people I know. Test Drive Your Future™ is Witty, Wise and Wonderful! It is a magnificent guide for young adults in navigating their way to a joyful and life-enhancing career. I have been recommending Test Drive Your Future™ with great confidence and enthusiasm.
— Dr. Michael Aronowitz, Licensed Psychologist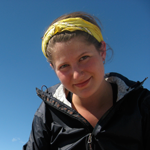 After years of listening to the adults in my life express their frustration, boredom, and anxiety about their jobs, I made the decision that I would spend my own adult life doing something that was genuinely worth my time and energy, something that I would walk away from as the end of the day feeling inspired and fulfilled by. Test Drive Your Future has increased my confidence in my ability to achieve this. I commend the Hoods for creating a straightforward and engaging tool to help my generation enter the 'real world' in a way that is satisfying and meaningful.
— Shivani, High School Graduate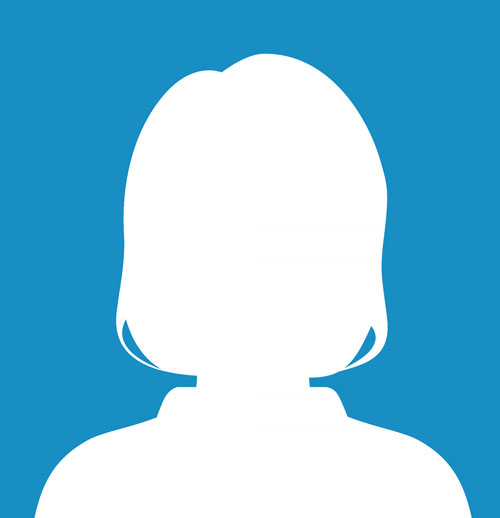 I was immediately drawn in by the metaphor and challenge that "you would never buy a car without test driving, why would you do that with something as important -- and costly! -- as your college major and eventual career?" Test Drive Your Future makes it fun, easy and compelling for students (or career changers) to connect with their values, goals and skills and learn a process for evaluating potential career choices to see if they match up....The suggestions on how to really get to know a career are terrific real world suggestions that many high school students would never realize are possibilities....
— Danielle, Parent